Guest Post: Chriselle Lim
Published on: January 06, 2016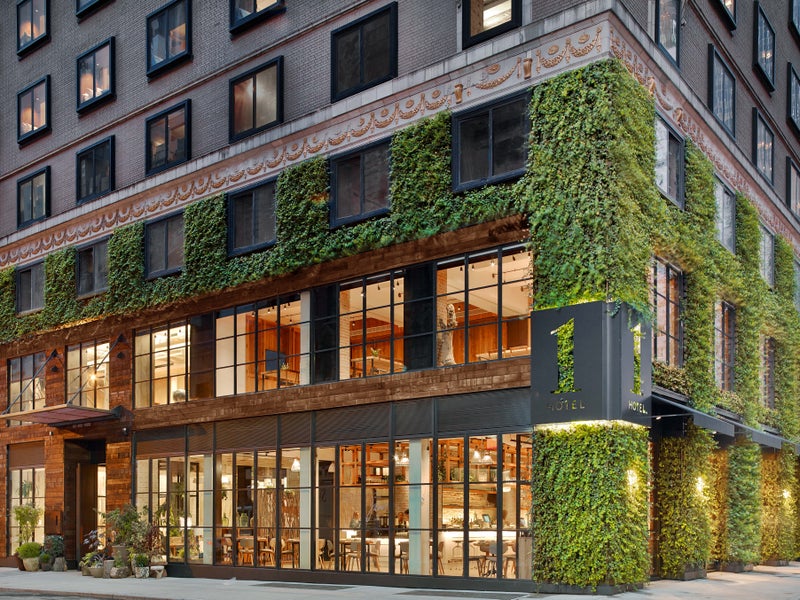 New York has always been a second home to me as I frequently travel there for work. As much as I love the hustle and bustle of the city, the crazy fast paced lifestyle gets a bit hectic for me sometimes. Especially throwing in the madness that is New York fashion week, it was very important for me to find a hotel that was away from all the chaos. This makes 1 Hotel Central Park the perfect home-base! 
After a long and tiring day, the minute I'd see the ivy covered building, I knew I was home. The eco-friendly conscious interior design was a refreshing break from the concrete jungle of New York City. I loved being able to escape into the cedar scented hotel for the ultimate R & R. Since 1 Hotel is conveniently located next to Central Park, my team and were able to take random walks throughout the day to get a breath of fresh air. It was also centrally located for me to conveniently get around Manhattan! 
I love to discover hidden gems when I'm traveling, and 1 Hotel is no exception. From the nice and attentive staff to having a doorman named Dior, the lush green details, and the spectacular views of New York outside my window, 1 Hotel truly served as a refuge in the middle of Manhattan! 
It's very easy to dismiss the importance of staying at a more unique hotel when you're traveling, but I think finding a special hotel is very important because it's going to be your temporary home! Thanks 1 Hotel again for hosting my team and I for the best stay in New York possible!
– Chriselle 
More Stories We'd Think You'd Enjoy