1 Promise
Climate
Environment
Green Is Always In Style
In 2015, the last year for which the EPA has data, the US generated 11.9 million tons of textile waste, most of which ended up in landfills.
Published on: October 08, 2019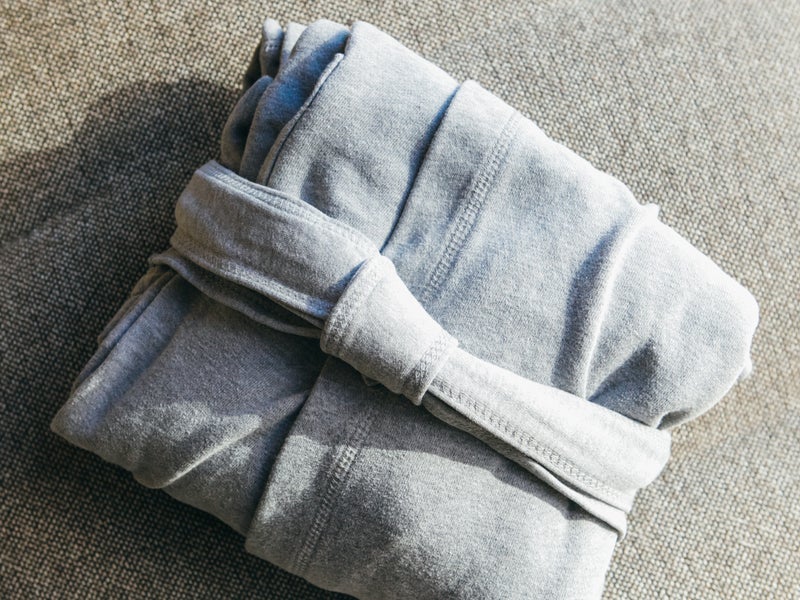 We often discuss the importance of carefully selecting the things we put into our bodies, but most of us don't exercise that same caution when selecting what we put on our bodies—the clothing we wear or the materials they are made with. Perhaps it's because our health isn't affected directly by clothing, but would you reconsider the way you consume fashion if you knew that your choices affected the health of the planet?
In 2015, the US generated 11.9 million tons of textile waste, most of which ended up in landfills. A recent report by Pulse of the Fashion Industry stated that 92 million tons of waste were generated worldwide by the fashion industry. This textile waste can be from production cut-offs, unsold inventory, and clothing not being properly recycled.
What's to blame for the sudden increase in textile waste? The United Nations reports, "Between 2000 and 2014, clothing production doubled with the average consumer buying 60 percent more pieces of garment compared to 15 years ago. Yet, each clothing item is now kept half as long." (Source). This increase in demand can be credited to fast fashion brands that began to dominate the markets previously occupied by legacy fashion brands. People wanted new trends faster, and these brands brought them from the runway to the production line faster and cheaper than ever before.
Water waste is also a major issue plaguing the fashion industry. In 2015, the industry consumed 79 billion cubic meters of water with its production practices, which is enough to fill 32 million Olympic-size swimming pools. This is not surprising given the fact that it takes about 2,720 liters of water to produce a single t-shirt and about 10,000 liters of water to create a pair of jeans. (Source)
So what impactful steps can you take?

1. Avoid fast fashion and opt for more timeless and durable clothing that you plan to wear for years to come. Think of it as creating a signature eco-friendly look for yourself.
2. Purchase clothing made from recycled materials. There are now brands using ocean plastic to produce anything from shoes to t-shirts.
3. Commit to curating a capsule wardrobe of 30-40 quality articles to help curb the desire to purchase unnecessary items.
4. Visit your local secondhand store to find gently used eco-friendly clothing. Even better if it's vintage!
5. When ready to part with an article of clothing, donate to those in need, properly recycle it, or give it a second life. Clothes can be used for rags, turned into pillow covers, or even upcycled into new clothing!
Take up one of these practices or take up a few of them, whatever is doable for you.
As consumers, the decisions we make about where we shop and the clothing we buy can bring an end to fast fashion's wasteful production practices and our own mass waste of apparel. We've heard it said that "green is the new black," but sustainability is always in style.
More Stories We'd Think You'd Enjoy