Get Spicy In September
Published on: September 02, 2016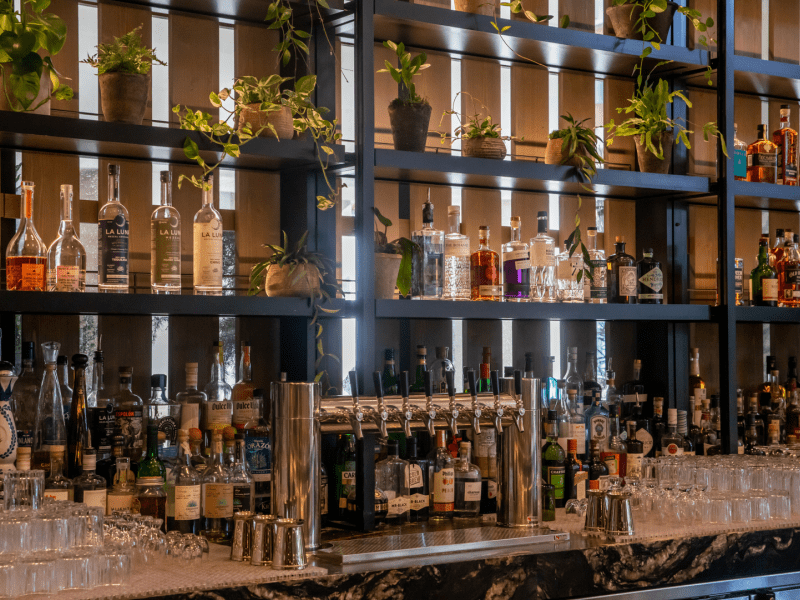 We're all about endless summer on South Beach.  Before the "fall" season officially arrives, savor summer vibes with a line-up of freshly-made cocktails by Beachcraft's resident mixologist and cocktail connoisseur, Charles Steadman.  As part of the current Miami Spice menu, created by Chef Tom Colicchio and available through the end of September, you can pair farm-to-table food with seasonal cocktails including Kiss My Burro, a tequila-based drink with basil, lemon and honey-blood orange shrub syrup, and Bourbon In The Sand, a bourbon delight with cherry herring, orange and hibiscus-dandelion root syrup.
Looking for an inside secret?  Order Charles' Summer Moon cocktail (let's be honest, this is great any time of year), an "off the menu" creation that is perfect for sipping. He's also giving the 411 on how to replicate this deliciousness at home:
 
Summer Moon
2 oz. Bacardi Silver Rum
1 oz. Fresh Lime Juice
1 oz. House Made Hibiscus & Dandelion Root Syrup
1 oz. Blood Orange Juice
2 Dashes of Fee Bros. Grapefruit Bitters
4 Muddled Mint Leaves
Glass: Double Old Fashioned
Ice: Kold Draft 1" Cubes with Crushed Ice Half Moon on top
Garnish: Torched Blood Orange Wheel and Mint Sprig
Prep: Muddle mint in a mixing tin. Add remaining ingredients into mixing tin with ice. Shake and double strain over ice. Top with crushed ice halfmoon and drizzle hibiscus & dandelion root syrup over.
Have we mentioned all herbs used throughout our restaurants at 1 Hotel South Beach are carefully grown right outside of the front door? A variety of plantings offer the freshest ingredients for dishes and drinks while allowing the restaurant to add oxygen to the environment as part of its sustainable practices.
We'll see you at the dinner table. Cheers!
More Stories We'd Think You'd Enjoy
Steering the Future: Join Audi on the Journey Toward All-Electric Mobility
With an ambitious goal of phasing out the production of combustion cars by 2033, pioneering...
Sustainability
That's a Wrap: Our Favorite Sustainable Gifts for the Holiday Season
As the year comes to a close and we reach a time of reflection, we choose to express gratitude for...
Sustainability
A Message on Thanksgiving