Full Cercle: How Coco Baraer Panazza Created a Rental Platform That Weaves Sustainability into Luxury Fashion
In celebration of the innovative partnership between Cercle and 1 Hotel Mayfair, Cercle's founder shares the inspiration behind the platform—and how you can use it to curate a wardrobe that tells a story worth sharing.
Published on: September 07, 2023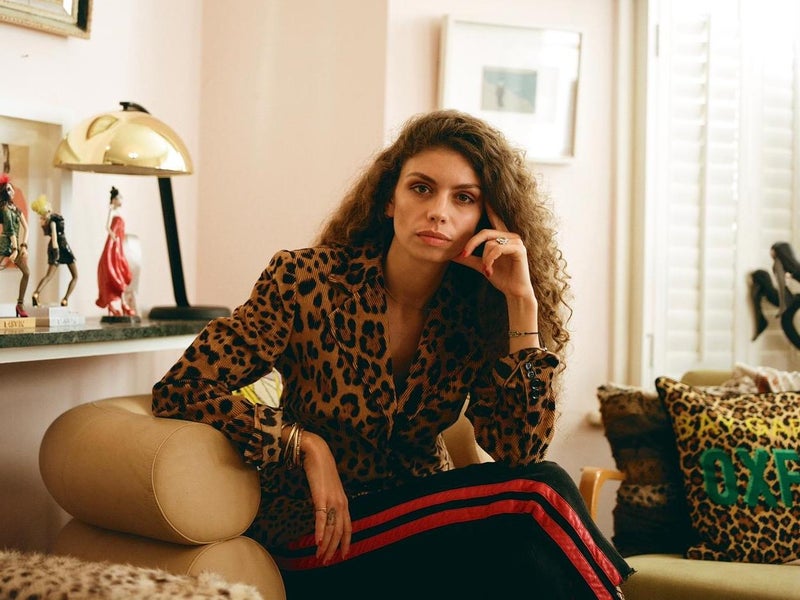 Cercle is a forward-thinking fashion rental platform, designed to help you curate a wardrobe that tells a story. It was founded by London-based entrepreneur Coco Baraer Panazza, whose nomadic lifestyle meant living out of suitcases and borrowing from her close friends and family. Soon, she began to see the true beauty of shared ownership in fashion—for our closets and for the planet.
Now, Cercle is all about driving positive change through borrowing, allowing us all to share our style and stories in an earth-loving way. We're proud to bring this mission to 1 Hotel Mayfair, as we've teamed up with Cercle to bring you an effortless styling experience at our London sanctuary. Before your arrival, you can set up a 1:1 consultation with Cercle's fashion experts, and they'll handpick luxury designer pieces tailored to your plans and preferences. They'll deliver your curated pieces directly to your guest room, and upon departure, you can choose to keep your favorite styles or have them picked up and cleaned without lifting a finger.
To uncover more about the inspiration behind Cercle and our incredible partnership with them, we sat down for an interview with Coco. She shares stories ranging from the company's early days to its current approach to trend forecasting—while always keeping sustainability at the forefront.

Interview with Coco Baraer Panazza, Cercle Founder
Tell us about Cercle and the inspiration behind the company.
Cercle is the innovative fashion rental platform founded for individuals who want to consume less but access more. We believe that renting can be as aspirational as buying new. Through ten international years of living across 6 different cities, including amongst them Beijing, New York, Brussels, and, of course, London, I learned the value of a 'less is more' approach to style. I dressed only from two suitcases and borrowed from my close friends and family. My style and wardrobe were gradually edited and honed—I kept only what I truly treasured. I quickly recognized the environmental benefits of sharing, and it soon became more fulfilling than owning.
When I open my wardrobe, my entire family, dearest friends—my whole life—is there. A shirt from my grandfather, a blazer from my mother, dresses from my close friends, an artisan-made basket from a trip to Colombia. There's a story behind everything. Items borrowed or swapped with best friends keep them close to me. I take care of them like they're my own, even if just for a little while. And so the idea for Cercle, from the French phrase 'cercle d'amis' or 'circle of friends,' came about. It also references the circular economy of Style Sharing and the positive impact it has on our environment. I'm the one who always borrows. I like the idea of living a minimalist life but with maximal access. Borrowing accomplishes this. It's better for our souls and better for the earth. It is our belief that a well-curated life deserves to be shared.
The business sets itself apart by bringing the luxury experience to the rental space and offering an end-to-end service, along with a curated inventory, including one-of-a-kind vintage and artisan-made pieces. Additionally, we aim to lead with purpose, making all our decisions through a green lens and incorporating a strong philanthropic angle into our initiatives. This includes helping several charities (The British Red Cross, Crisis, Pink Ribbon) raise funds through dedicated edits. Our vision is to redefine ownership: using rental and resale to bring people together, reduce waste, and change consumption habits for the betterment of self, style, and the planet
What is unique about Cercle's partnership with 1 Hotel Mayfair and what will it offer guests?
Cercle has teamed up with 1 Hotel Mayfair to create a unique experience, providing guests with a luxurious outfitting solution through exclusive access to our personal styling service, allowing them to pack lighter and rent their "away" wardrobe. Before their trip, guests can enjoy a convenient one-on-one style consultation to design handpicked looks for each key occasion. Selected looks are delivered directly to their hotel room before they arrive and collected and cleaned afterwards, leaving them free to fully enjoy their stay.
Cercle's style concierge helps them discover tailored outfits from our unrivaled collection of over 1,000 unique pieces from renowned international fashion houses to breakthrough local and vintage designers. All the options without the heavy bags, hours of scrolling and shopping, and a substantial environmental footprint. And if they really love any of the pieces, they can always take them home with them as a stylish souvenir. 1 Hotels x Cercle is a forward-thinking fashion concierge, doing good for our planet.
Similar to 1 Hotels, Cercle believes that luxury and sustainability can live hand in hand. Can you speak to this and how Cercle is helping to spark conversations around sustainability and fashion? 
Our sustainability approach integrates every facet of our brand, from our proposition being circular by nature (our mission is to address the waste issue in the fashion industry and return pieces to circulation) to making all business decisions through a green lens (our care center has earned the B-Corp certification). We choose environmentally friendly solutions, practice reuse and recycling, and avoid business travel whenever possible.
In addition, we have recently launched our Slow Living Supper Club to bring like-minded individuals together, stimulating conversation and sharing knowledge and advice as we all navigate our own sustainability journeys. We aim to create a welcoming and inclusive space that breaks down barriers around fashion and sustainability.
We also regularly host a few panel discussions that reframe the conversation on circularity. For example, one panel focuses on "Is circularity the future of fashion conservation?" featuring Bay Garnett, known as "the Queen of Thrift," and Tianwei Zhang, the London/China Market Editor at WWD. Another panel explores "What will it take to drive change at scale and shift the fashion industry to a circular model?" with participants like Mary Fellowes, Sustainable Fashion Expert, Patrick McDowell, Creative Director at Patrick McDowell, and Philippa Grogan, Sustainability Consultant at Eco-Age.
As London Fashion Week sets the style agenda for the coming months, how does Cercle anticipate and respond to the latest trends while ensuring sustainability remains at the forefront?
We believe in making the circular economy as aspirational as buying new to pave the way toward a more sustainable way of consuming. Overall, we focus on style over trends, defining luxury fashion as high-quality, unique, and story-telling pieces, whether they come from renowned fashion houses, are artisan treasures, or vintage gems. However, as most trends are cyclical, taking inspiration from past eras, we can always easily recreate trendy looks while using well-curated preloved pieces.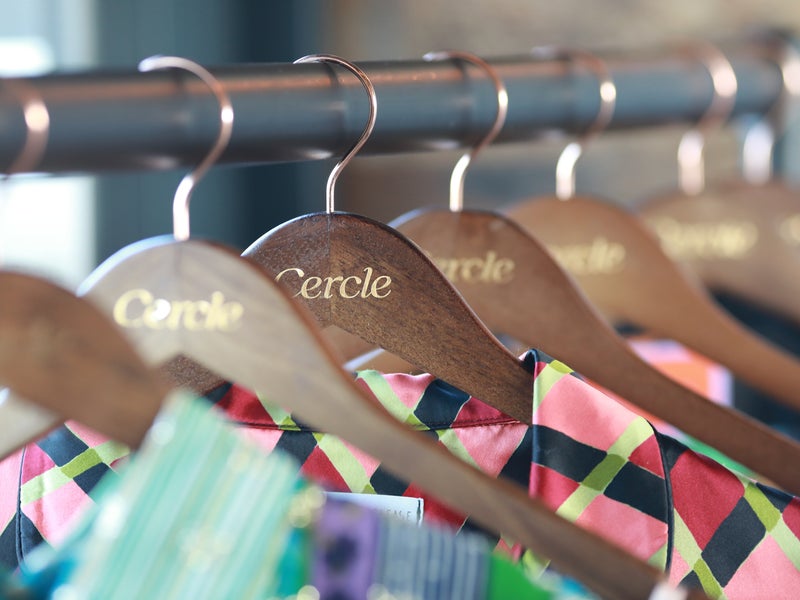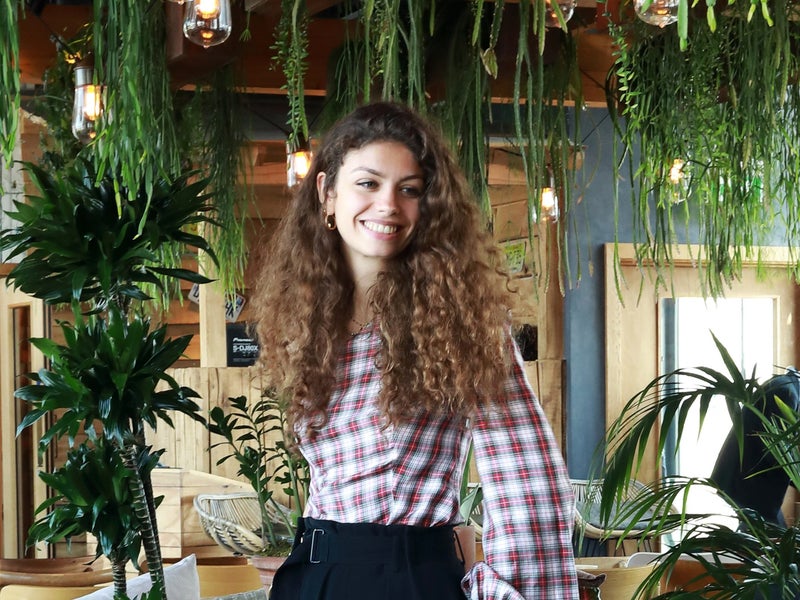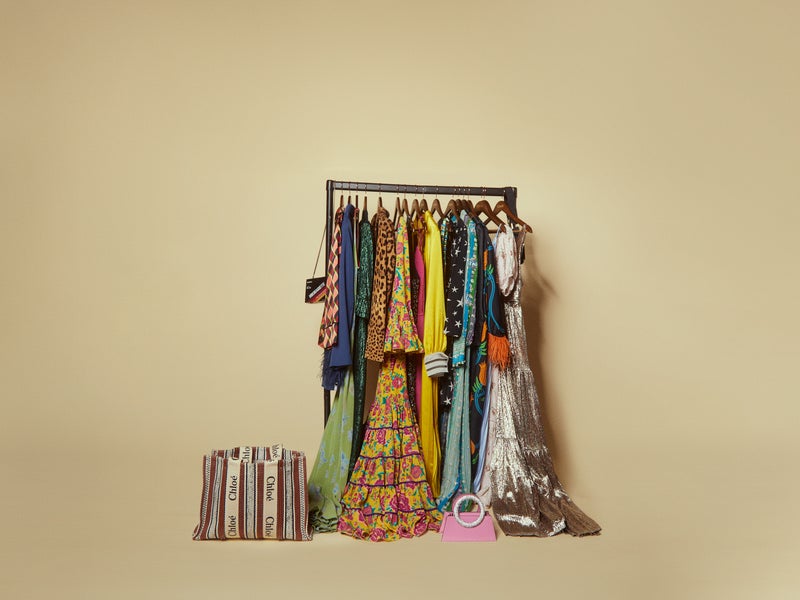 More Stories We'd Think You'd Enjoy