Ingredients First
Wellness
Ditch The Diet: 10 Healthy Cookbooks For Food Lovers
Whether you're into New Year's resolutions or simply resolute not to make resolutions at all, January seems to be a month of redemption.
Published on: January 11, 2016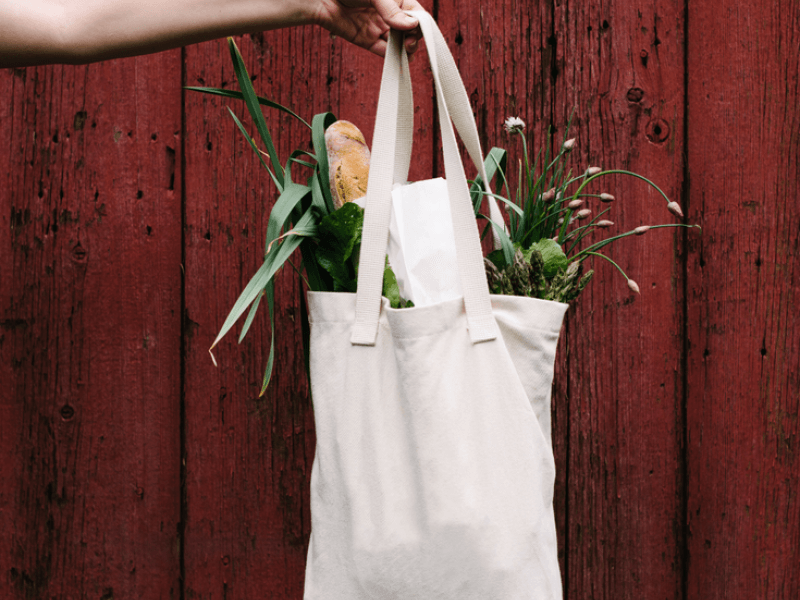 ​
Whether you're into New Year's resolutions or simply resolute not to make resolutions at all, January seems to be a month of redemption. In an attempt to start-over or make-up for the excess of the holidays, many of us turn a little militant when it comes to our diets.
But diets are boring, and usually unsustainable. As with most things in life, the pendulum of our efforts tends to swing to either side of the spectrum in equal force. Before you boil 7 chicken breasts for a grim week of 'healthy' meals, why not consider a slightly brighter outlook on eating well? To give you some approachable kitchen inspiration, we've gathered a few of our favourite cookbooks that can help you make healthy eating adventurous and satisfying.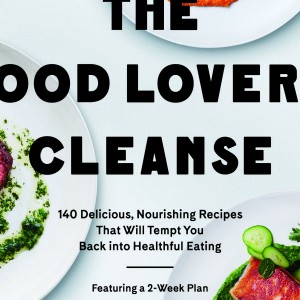 1. Bon Appetit Food Lover's Cleanse

This cookbook couldn't be more on point. For a few years,Bon Appetit has been releasing a two-week menu plan for January cleansers that happen to love food. This isn't about fearing the things you can't have, but a celebration of delicious foods you should eat and can cook. Their cookbook includes a number of two-week cleanses divided by season, and has enough content to keep the momentum of the annual Food Lover's cleanse going all year long.
We love: Swiss Chard and Poblano Tacos with Avocado Crema. Get it here.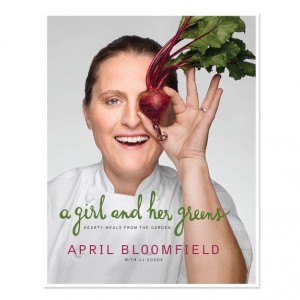 2. A Girl And Her Greens
April Bloomfield is best known for the nose-to-tail ethos of her NYC restaurant The Spotted Pig. Who better to to trust on a vegetable-focused cookbook than a meat lover? This book features seasonal recipes that range from simple to chef-y, but is uncompromisingly inspired and detailed.
We love: Whole Pot-Roasted Cauliflower with Tomatoes and Anchovies Get it here.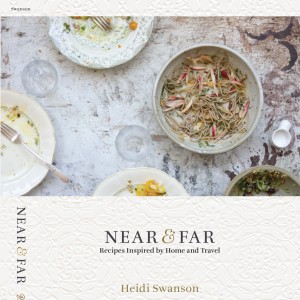 3. Near & Far
You can expect the same approachable food and beautiful photography as you would find on Heidi Swanson's perma-bookmarked blog, 101 Cookbooks. Heidi's  approach to eating natural, globally inspired food with a California twist comes through in her book that is one part recipe journal and one part photo essay. 
We love: Fennel Frond Orzo. Get it here.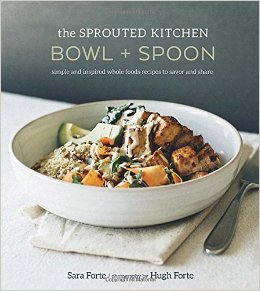 4. Sprouted Kitchen: Bowl & Spoon
This book celebrates the laid-back bowl with a collection of recipes that bring together diverse ingredients in one down-to-earth dish. From humble beginnings on the now ever-popular blog The Sprouted Kitchen, Sara Forte and husband/photographer Hugh Forte present diverse, affordable, beautifully photographed meals that don't compromise on taste or style.
We love: Golden Quinoa and Butternut Breakfast Bowl.Get it here.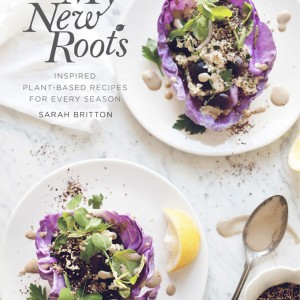 5. My New Roots
My New Roots draws over 2 million visitors a month to its site for a good reason: Sarah Britton has a seasonal, unfussy approach to food that appeals that appeals to the palette. As registered holistic nutritionist, Sarah Britton weaves the benefits of healthy food into her recipes, helping you learn along the way. Her book has a range of recipes from everyday fare to a something a little fancier. While the book calls for ingredients you may not have on hand, there is a great section about stocking the pantry that can help you build up some of the healthy ingredients she uses in her recipes.
We love: Roasted Butternut Squash with Grilled Halloumi (on a bed of massaged kale and with homemade Dukkah) Get it here: amazon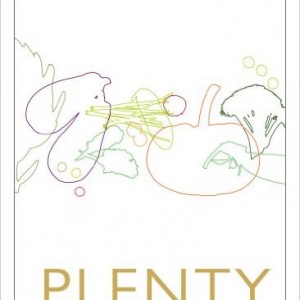 6. Plenty & Plenty More
These books are hardly new but, years later, remain must-haves. Yotam Ottolenghi is a celebrity chef in London that has several very popular restaurants and cafes. His books feature middle-eastern recipes that focus on fresh ingredients so flavourful, you'll honestly forget you've bought a vegetarian cookbook.  
We love: Green Couscous. Get it here.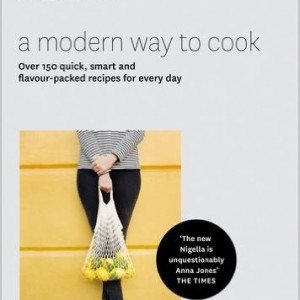 7. A Modern Way To Cook
Anna Jones' cookbook is the vegetarian cookbook for everyday cooks. As a follow up to her debut cookbook, 'A Modern Way to Eat' she builds on her persuasive but pressure-free philosophy on vegetarian cuisine with a collection of recipes that can be made any day of the week. She has organized her recipes by time (15, 20, 30 or 40 minute recipes) and gives suggestions on how to cook ahead to make eating healthy easier.
We love: Figs with Sticky Date Dressing. Get it here.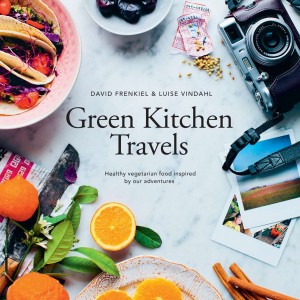 8. Green Kitchen Travels
You can expect vegetarian recipes with a side of wanderlust in this book. Inspired by years of traveling through 15 different countries and five continents during the first four years of their daughter Elsa's life, the Stockholm-based couple share their favorite recipes from around the world (all of which they have tweaked for vegetarian, vegan, and gluten-free diets).
We love: Green Yoga Smoothie. Get it here.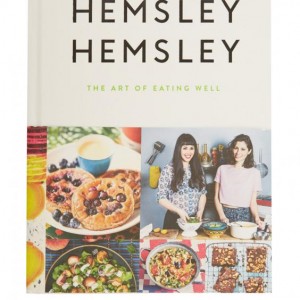 9. Hemsley And Hemsley: The Art Of Eating Well 
The Hemsley sisters are a witty sister-duo that are food activists and consultants and their book is a great way to reboot your eating habits. While they champion food free of grain, gluten, high-starch and refined sugar, they're collection of recipes are sure to leave you feeling satisfied instead of deprived. 
We love: Quicker Than Toast Zuchinni Salad. Get it here.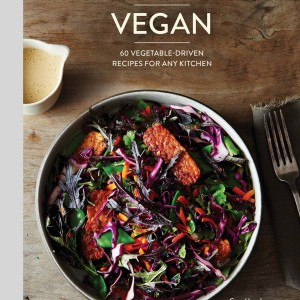 10. Food52: Vegan
The gorgeously photographed food will surely appeal to vegans and omnivores alike. Gena Henshaw has written the New Veganism column for Food52 since 2012 and this book is a spin-off of her philosophy; she doesn't deliver vegan recipes that scream 'healthy!!!!' but instead, focuses on beautiful, flavor-packed food that is delicious first and nutritious second. The little notes from the author on each recipe are quite helpful. 
We love: 5 Minute, No Bake Granola Bar. Get it here.
​
More Stories We'd Think You'd Enjoy
Designed by Nature
Brushing Up on Mayfair's Iconic Art History With Captivating Tours Led by Art Expert, Loyse de Pury
As we embark on monthly art tours through the creative soul of Mayfair, get to know the colorful...
Connecting to the Heart of Hispanic Heritage Month: Stories of Passion & Pride From Our Latinx Team Members
We're spotlighting the stories of our incredible Latinx staff members, discovering what this month...