Can You Handle A Spartan Hurricane Heat?
It's not hurricane season, but Spartan Race is bringing the heat to 1 Hotel South Beach through Spartan Weeks, the first-ever obstacle experience outside of traditional race days this Summer.
Published on: May 11, 2017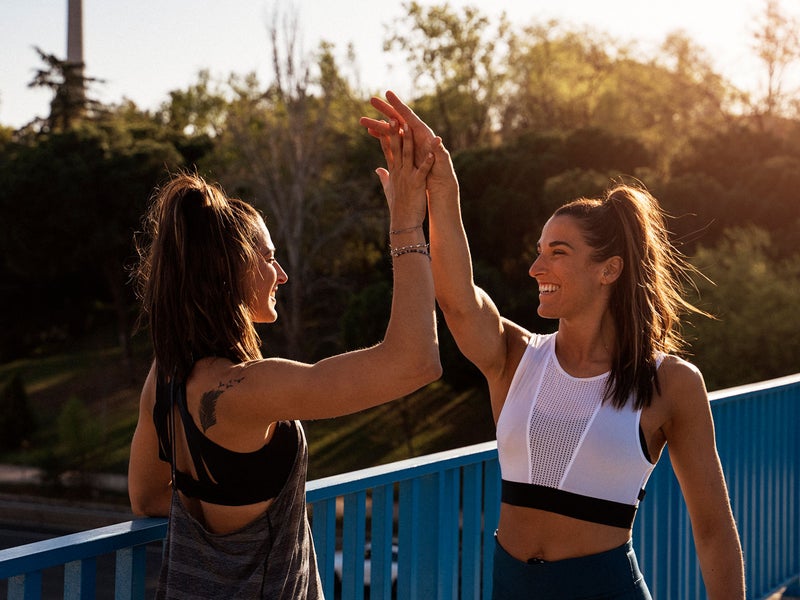 Gear up to find your inner Spartan through a challenging set of specialty training classes and programs over the course of a week or weekend, all programmed by official Spartan Coaches.
Spartan Race's infamous Hurricane Heats will be oceanfront and center, serving as the kick-start to each morning of the specialty experience.  What exactly is a Hurricane Heat? Good question. We took a break from training (by training we mean attempting to make it all the way across the monkey bars in the Spartan Gym in one try), to get the inside scoop on how to tackle this signature challenge. Hint, it's all rooted in the The Warrior Ethos.
"The foundation of Hurricane Heats is based on a code called "The Warrior's Ethos" aka 23 words comprising of four main principles with centuries of meaning behind them.  The ethos serves to provide a spark to warm you on the coldest of mornings and guide you on the darkest nights as it will guide you and is a critical step towards the pinnacle of Spartan – the Agoge," says Chris Irving of Spartan.
Wait…did he say "warm you up on the coldest of mornings?" While Miami isn't known for chilly mornings, the purpose of this jolting morning experience is to bring awareness and meaning to everything you do for the duration of the day. Once immersed in the HH culture, you quickly find your "why" and a renewed sense of purpose. Ok, that makes us feel better.
"The Hurricane Heat is where you learn non-traditional problem solving, find endurance under duress and experience the power of synergy," Irving adds.
You might be wondering what is "The Warrior Ethos?"  Here is the breakdown.  Say it slowly, daily and with meaning.  We tried it and guess what, it works…in every daily scenario.
I will always place the mission first.
I will never accept defeat.
I will never quit.
I will never leave a fallen comrade.
Ready to be a part of the HH culture?  Get in on the next set of Spartan Weeks this June, exclusively offered at 1 Hotel South Beach. This experience includes your choice of guestroom or suite, training classes, recovery sessions, sundown celebrations and Spartan community gatherings. It's time to Spartan Up!
More Stories We'd Think You'd Enjoy