Breaking the Language Barrier in the World of Renewable Energy, by E2 Fellow Marlene Plua
As a platform for change, we're always looking for new ways to empower ideas that can change the world. That's exactly the idea behind our Environmental Entrepreneurs (E2) fellowship program.
Published on: October 04, 2021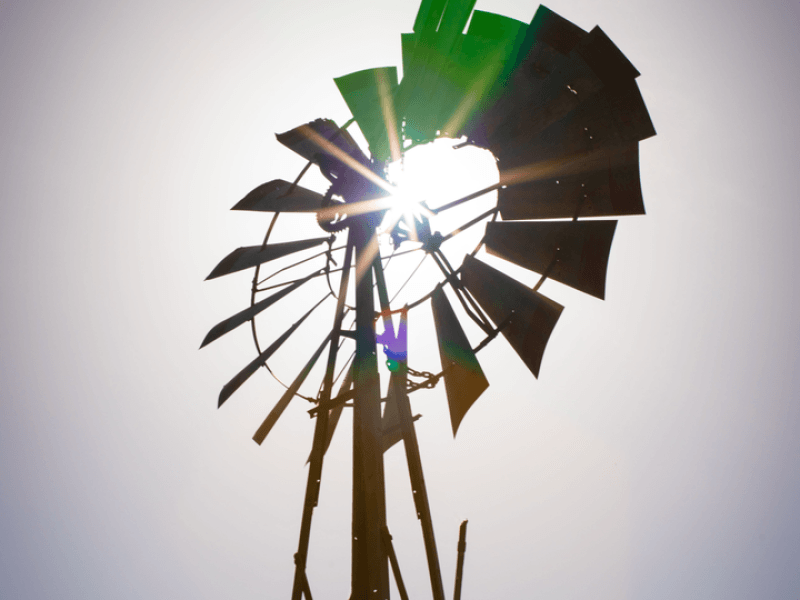 ​
Each year, our Environmental Entrepreneurs (E2) fellowship program awards $20,000 to six young business leaders to spearhead projects that advance sustainability, clean energy, and environmental policies in America.
In honor of Latinx Heritage Month, we'd like to highlight a project led by our E2 fellow, Marlene Plua. Her project includes the creation of a bilingual clean energy curriculum for small business owners and community health workers in the Rio Grande Valley. The curriculum aims to educate the community on the impacts of fossil fuels and the benefits of renewable energy as well as increase business support across the border region.
On top of that, it highlights the fact that Hispanic and BIPOC communities remain at the frontline of the environmental movement—historically bearing the heaviest burdens of climate change. Her project reminds us that these communities are not only essential in the equitable environmental movement, but they bring unique perspectives and expertise to the table.
Without further ado, get to know more about Marlene's empowering project—and honor Latinx Heritage Month by learning about the environmental issues that impact Latinx communities—in the interview below.
Interview with E2 Fellow, Marlene Plua
Tell us about yourself and what inspired you to become an advocate and community organizer.
            
Coming from a migrant farmworker community, being raised by a single mother and growing up in a rural area is what fueled my advocacy work towards equity and justice. Both my grandmother and mother worked in the cotton fields in California. I followed in their footsteps, working at the age of 10 picking tomatoes and cucumbers in Michigan. I continued working as a migrant farmworker until my sophomore year of college, migrating to West Texas and detasseling corn. 
 
My mother instilled in me the value of independence, hard work, and most importantly, public service. I recall how she would organize the workers to fight for their rights. If the crew leader was paying them below the minimum wage, she would demand that the crew leader pay them their fair wage, or he would be left without workers for the summer.  The workers trusted her, and they followed her. If a compañero or compañera was in need, she would give them a helping hand, no matter our financial circumstances. My mother has always been strong willed  and unafraid to confront those who have wronged others. 
 
This is the seed that she planted in me, which has led me to further my education, produce a documentary about the social and economic struggles of four single mothers in South Texas, create a Pesticide Action Campaign to bring community awareness of pesticide exposure and its impact on farmworkers in Michigan, teach English and Science in Ecuador, advocate at the United Nations to further migrant protections, and lead various community outreach projects and campaigns across the Rio Grande Valley (RGV) of Texas and surrounding rural areas. 
 
I will continue to nurture and cultivate that seed and pass it on to my warrior son and the generations to come.
It's currently Latinx Heritage Month, and we're in a time where there is sustained momentum around issues related to equity, inclusion, and accessibility. What inspired you to create a bilingual clean energy curriculum for those in the Rio Grande Valley?
 
As a first generation Mexican-American woman of Purepecha descendancy, combating climate change means making sure that BIPOC communities are the frontline leaders in the climate justice movement. They are the experts on the climate crisis because they are enduring the worst of climate change, from fossil fuel pollution to droughts to flooding. 
 
As we move to transition to renewable energy, it is our duty to make sure that frontline communities are not left behind, but rather that they are at the decision-making table, formulating and implementing solutions on how to build more resilient and healthier communities. This includes the RGV,  located along the Texas and Mexico border, where I was raised and where my family still resides. 
What will this entail and how will your E2 fellowship help you execute this project?
This project takes a grassroots level approach, mobilizing at the heart of the community. The bilingual clean energy toolkit would be a tool to expand clean energy education and outreach across the Rio Grande Valley with the goal of increasing community awareness and small business engagement regarding the climate justice movement. 
The implementation strategy is to model it after the  promotora de salud model, which is also known as the community health worker (CHW) model. The goal is to train 2-3 promotoras to deliver education and outreach across the Rio Grande Valley on the impacts of fossil fuels and their contribution to systematic racism, as well as the benefits of renewable energy for community groups and small business owners. 
 
The E2 scholarship will help bridge the gap between climate and clean energy across the border region, specifically the RGV,  by positioning promotoras with the necessary educational tools to foster deeper relationships with community members and small business owners who are typically out of reach.
How do you see this program impacting the community in the long run? Can you please discuss how harnessing the power of clean energy can provide a lifeline for small business owners, farmers and community health workers in rural Texas?
The RGV is a driver of innovation, entrepreneurship and startup businesses. Many small businesses across the RGV are mom and pop shops ranging from restaurants, car dealerships, hardware stores, plant and floral nurseries and small farmers. 
Unfortunately, thousands of families and small business owners were hit heavily by COVID, and some still face economic and infrastructural damage from current and past climate disasters. For example, the 2021 Winter Storm Uri brought historic cold weather that devastated millions of Americans through rolling power outages, heat blackouts, water shortages and property damage. In Texas, more than 200 people died due to the freezing temperatures. This catastrophe brought to light the failures of our elected leaders and the urgency to fix our electrical grid. 
Yet, Texas is the nation's top producer of wind energy. In 2019, wind energy accounted for 20% of the electricity used by Texans, and solar energy is growing rapidly. The growth of wind and solar has the potential to bring positive economic impacts to border and rural communities. For example, in a recent study titled "The Economic Impact of Renewable Energy in Rural Texas," Texas will generate between $4.7 and $5.7 billion in new tax revenue for local communities. This is an economic lifeline for border and rural communities. 
However, in order to harness the power of clean energy, clean energy companies and Texas elected officials must recognize that border and rural communities are imperative to establishing a prosperous, low carbon economy. It is vital that they invest back into these communities. It is equally important to create intersectional and inclusive platforms that increase the engagement and capacity of community members who have been most impacted by the climate crisis. 
Ultimately, climate is worker rights, it is healthcare, and it is land and water protection. If we want to ensure the economic lifeline of clean energy, frontline communities must be at the decision making table leading the environmental solutions. This is why education and outreach is a first critical step to making this happen.
​
More Stories We'd Think You'd Enjoy
Steering the Future: Join Audi on the Journey Toward All-Electric Mobility
With an ambitious goal of phasing out the production of combustion cars by 2033, pioneering...
Sustainability
That's a Wrap: Our Favorite Sustainable Gifts for the Holiday Season
As the year comes to a close and we reach a time of reflection, we choose to express gratitude for...
Sustainability
A Message on Thanksgiving