Beach Club Member Spotlight: Monica Simon
Each month we will introduce you to a new Beach Club Member with our Member Spotlight Series, to help you get a glimpse in to the community we're building. If you're interested in becoming a Beach Club Member, apply to join today.
Published on: October 16, 2018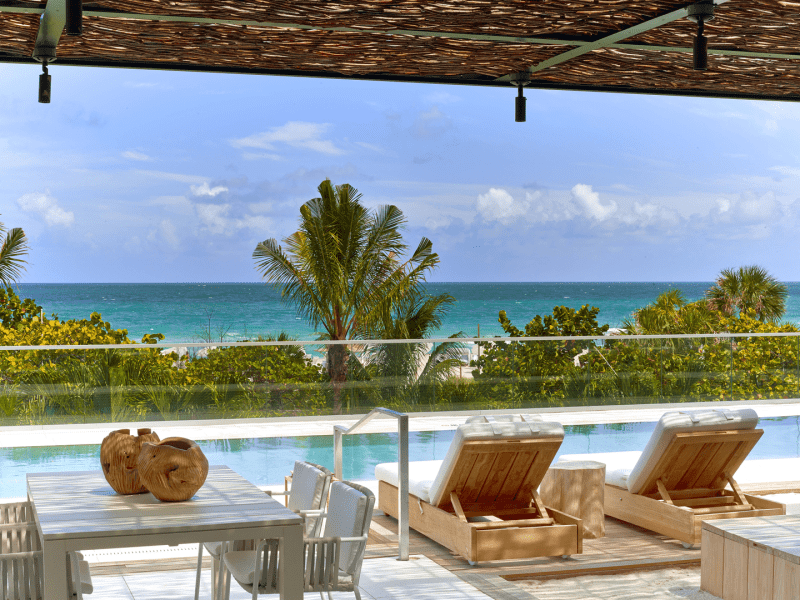 Introducing Beach Club Member, Monica Simon. Monica is a Wealth Manager and Financial Advisor.
What does Beach Club membership mean to you?
It's my home away from home when I need a breathe of fresh, clean air and simply want to escape and relax. I've only been a member since February, but I feel everyone knows me. It's always a warm welcome. I look forward to saying hello to everyone when I'm there. That warm welcome makes me feel at home and makes my time there special.

Where are you from? How long have you been in Miami?
Originally born and raised in western Pennsylvania, a small town called New Castle. Moved to Miami just over 4 years ago after living in New York City for 15 years.

What charity closest to your heart?
I have enjoyed my involvement with several of the local charities here - United Way, Special Olympics of Miami-Dade and The Jax Foundation. Embracing the opportunity to have positive impact in someone's life, when they really need is part of what makes life sweet and beautiful. 

What is your favorite local restaurant?
This is always a challenging question for me because my answer varies. My favorite go to spot to take out of town visitors is an afternoon cocktail or lunch outside, along the water at Smith & Wollensky. But You'll always find me at Monty's for a sunset or the Standard. Coming from NYC, I'm in love with anywhere I can drink & dine outside with a view. Though Milos is consistently delicious for a business lunch or nice dinner.

What is your favorite Miami happening?
Any time someone invites me on a boat, I'll rarely say no. Seeing Miami from the water is a treat. While downtown is constantly changing and undergoing construction inland, the views along the Miami river and out at sea, I'll take any day.

Beach or Pool?
I love the beach and the sound of the waves. There is nothing like a dip in the ocean to feel refreshed. But sometimes I'm content staring at the view from the pool.
See yourself as a member? Learn more and apply to be a Member today.
More Stories We'd Think You'd Enjoy
Designed by Nature
Brushing Up on Mayfair's Iconic Art History With Captivating Tours Led by Art Expert, Loyse de Pury
As we embark on monthly art tours through the creative soul of Mayfair, get to know the colorful...
Connecting to the Heart of Hispanic Heritage Month: Stories of Passion & Pride From Our Latinx Team Members
We're spotlighting the stories of our incredible Latinx staff members, discovering what this month...