An Insider's Guide To South Beach Wine And Food 2017
It's that time of year again where celebrated Chefs hit the beach to share the latest in culinary creations and we really can't get enough of the annual South Beach Wine and Food Festival.  While we love a good foodie experience, we're all about the accompaniments (aka the adult beverages) that enhance flavors and specialty dishes. Charles Steadman, Director of Beverage at 1 Hotel South Beach and our in-house Cocktail Connoisseur, is giving us the inside "sips" to this year's festival.
1 Hotel South Beach: What are your go-to events to taste the most unique wines during the festival?
 
Charles Steadman: There is always a reason to enjoy a glass of delicious champagne. The Perrier-Jouët presents The Art of Champagne Belle Epoque event on Sunday, February 26th at 11:30 a.m. and will be tasting their vintage Belle Epoque line and classic Grand Brut and Blason Rosé. There is great history in this champagne house, and I am excited to see what they have in store. 
Also, I've definitely seen an increase in Italian wine selections this past year. I think the Castello di Monsanto presents Chianti Classico Riserva Il Poggio Vertical Tasting on Sunday at 1pm would be very interesting to be able to experience a taste of history in a very versatile varietal. They are tasting six selections from 1968 – 2011.
 
1 Hotel South Beach: What are the best varietals to pair with some of the festival's call out events like Burger Bash?
Charles Steadman: I'm definitely a burger fan. Heineken Light is sponsoring that event which makes a great pairing especially if you add a little sriracha hot chili sauce on top. When it comes to wine preference though, sign me up for a solid Red Zinfandel. It a great BIG juicy gulping wine that just says, "Give me something off the grill."
 
1 Hotel South Beach: It's February in Miami… what are you drinking right now?
Charles Steadman: I'm an equal opportunity drinker so that's a hard question, but I lean to new world Sauvignon Blancs and fuller flavored Tempranillo rosé during the day and then Cab Francs, classic Red Burgundy and new world Cabernet Sauvignon at night.
 
1 Hotel South Beach: We know it's Wine and Food, but what cocktails are you into right now that you recommend trying to celebrate the weekend?
Charles Steadman: We have some exciting cocktails at 1 Hotel. The current "craft on draft" offerings at Tom on Collins, our lobby bar, are the "Nailed With A Smoking Gun"– blended scotch sour with smoke notes and rose water and the "Sexual Chocolate" – aged rum Manhattan with dark cocoa notes, whiskey barrel bitters and unique vermouth that I brought in a suitcase back from Italy.
 
1 Hotel South Beach: Any wine trends you see coming out of this year's festival and/or must try wines that are in for this season?
Charles Steadman: The past couple years have really been challenging growing wise for a lot of wineries around the world. I think the undervalued markets of certain areas of South America, South Africa, new parts of Oceania and Eastern Europe, will gain some market hold with great showings. Also, the embracing of organic farming and sustainable programming by all is becoming more common place for not just the growers but the restaurants that support this practice.  
Raise a glass with us to South Beach Wine and Food Festival, cheers!
Published on: February 25, 2017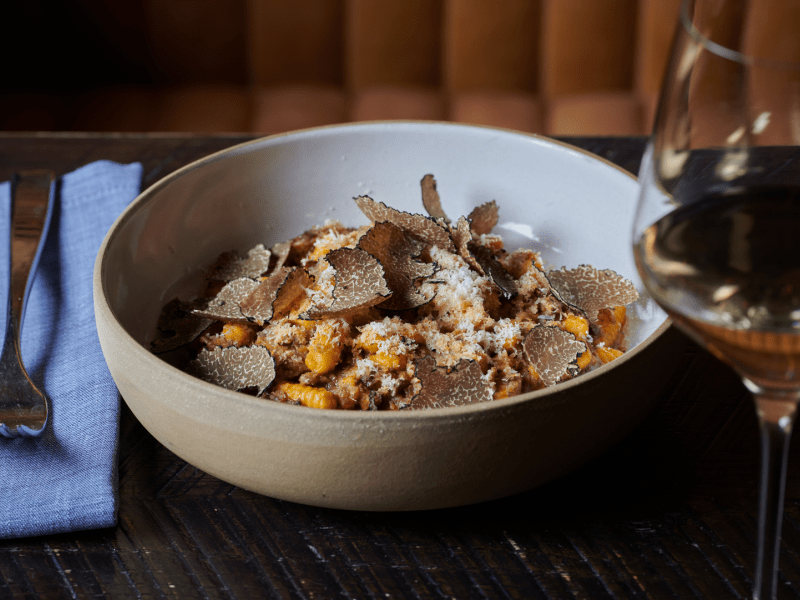 More Stories We'd Think You'd Enjoy
Sustainability
That's a Wrap: Our Favorite Sustainable Gifts for the Holiday Season
As the year comes to a close and we reach a time of reflection, we choose to express gratitude for...
Sustainability
A Message on Thanksgiving
The Gift Wrap That Keeps On Giving: Unveiling Wrappr's Story and the Winner of Our 2023 Artist Search
In celebration of our first successful Wrapped in Nature artist search, we sat down with both Wrappr...