Ingredients First
Intersectionality
Agricultural Support & Food Access for All
The third part of a series of articles discussing the inequities within the environmental movement, why we can't protect our planet without addressing them directly, and what we can do about it.
Published on: June 14, 2021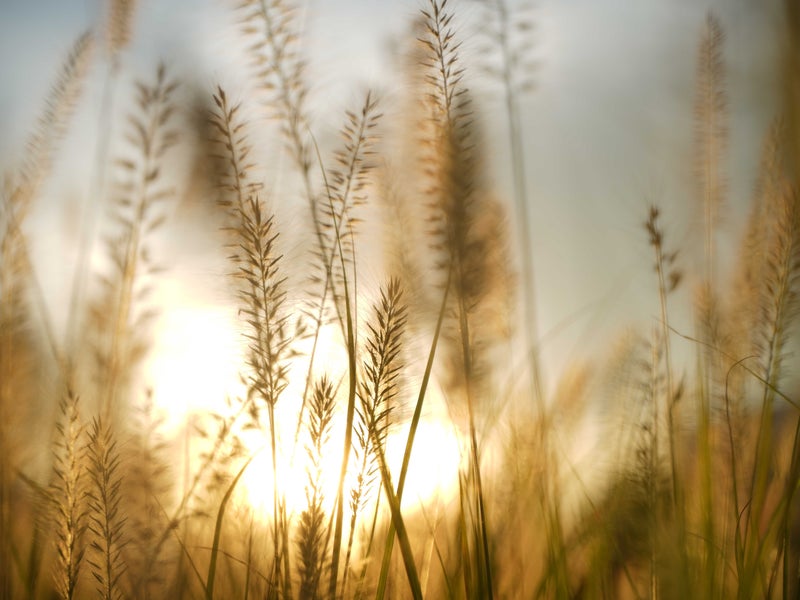 In light of recent events of racial violence, the nation's response to the global pandemic, and the trend towards organic farming — it's as critical as ever to acknowledge and address the history of our food system. Much like other environmental topics, the history of our food system is rooted in racism and underlying systems of oppression.
We can phrase it in so many different ways, but the numbers tell the truth.
Today, families of color are almost twice as likely as white families to experience food insecurity.
This is no coincidence, and it's time to face the ugly truth about our nation's food history.
What's the role of racial discrimination in agriculture?
BIPOC farmers have been subject to systemic racial discrimination and racist policies. While no single article can capture the history of oppression within U.S. agriculture, here are a few examples.
The United States Department of Agriculture (USDA) has continuously denied financial resources to farmers of color. Some of these resources include land titles, access to credit, support services, and operating capital.
As farms mechanized during the 20th century, USDA loans were critical to the survival of farms. When denied these loans, the number of Black farmers reduced by 880,000 over the course of the century, and Black farmers have filed class-action lawsuits against the department.
Today, we see the trend continue through the pandemic. For example, the USDA's Coronavirus Food Assistance Program (CFAP) provided $9.2 billion, yet nearly 97% of the funds went to white farmers.
The Alien Land Acts prevented Chinese and Japanese farmers from owning land. In attempts to get around this policy, many Japanese farmers would buy land in the names of their US-born children. Their lands were seized during WWII while they were imprisoned.
Today, BIPOC farmers make up 3% and AAPI farmers make up 0.7%, while white farmers make up 95.4% of total farmers in the country. This shows how racist policies and tendencies have remained strong over an entire century.
How does racial discrimination appear in food access?
Racial discrimination in the U.S. food system extends beyond production into distribution. There is a clear racial divide in access to healthy and affordable foods. This legacy dates back to the Great Migration in the early 1900s when over six million Black people fled the South to escape systemic racism and violence and find refuge in large cities.
In these cities, they were met with racist policies (such as redlining) that moved them further away from opportunities and grocery stores. Not only did this push them away from supermarket jobs, but it pushed them away from food itself. Today, the racial divide still rings loud and clear.
Nearly 40% of Black and Latinx households with children cannot afford the food they need.
Compared to white Americans, African Americans are half as likely and Hispanic Americans are a third less likely to have access to chain supermarkets.
Research shows minority communities are more likely to host food deserts — areas with few to no convenient options for healthy, affordable foods (especially produce).
Recent times have opened our eyes to the fact that we've gotten too comfortable with band-aid solutions — using them as a means to avoid dealing with the heart of the issue. It's up to us to rip the bandaid off and address these deep-rooted injustices head-on.
What recent progress has been made?
The Biden administration signed the $1.9 trillion American Rescue Plan, which dedicates $5 billion to address racial discrimination within U.S. agriculture. This includes:
$4 billion in debt relief for farmers subject to racial discrimination
$1 billion to create a racial equity commission that will address the USDA's longstanding racial discrimination
The Justice for Black Farmers Act and the Emergency Relief for Farmers of Color Act are two recently-introduced pieces of legislation that support farmers and ranchers of color. The Agriculture Committee has introduced similar priorities in their House Budget Reconciliation package, which is currently under consideration.
In the world of equitable food access, local advocates across the country are fighting for new systems. A few inspiring examples include:
Nonprofit grocery stores: mission-driven supermarkets intended to give impacted communities access to fresh, affordable foods. Philadelphia is leading the way with this new system.
Healthy corner stores: the term "food deserts" often paints a picture that low-income neighborhoods simply don't have food options. In reality, they do. They just lack nutritious options. Corner stores are an amazing opportunity to distribute healthy foods. Washington, D.C. has started doing this through the Healthy Corners program.
Farm-to-school programs: these programs make it easier for children to access fresh, healthy foods by supporting local producers. It goes a step further by educating students and inspiring them to participate in food and ag-related activities. Vermont is a great example of this with over a decade in the National Farm to School Network.
Like many issues, racial discrimination within our food system must be consciously addressed at the local, state, and national levels. While this may seem intimidating, we hope it empowers you to know that your individual efforts can ignite real, equitable progress.
What can you do?
Invest in BIPOC-led community efforts. Focus on supporting food producers in your area (and beyond) who stand in solidarity with the BIPOC community and understand what makes their food system different. Is it resilient? Does it redefine existing food systems? This not only supports local producers of color, but it can help in providing healthy food access to the local communities that need it the most. Kelly Street Garden in New York and Farmer Foodshare in North Carolina are incredible examples.
Support policies and organizations that uplift producers of color. You can start by signing the petition to provide emergency relief for farmers of color. Through the National Black Farmer Association (NBFA), you can learn more about the history of racial discrimination and donate directly to the organization. At the national level, you can contact your local senator to advocate for the Justice for Black Farmers Act and the Emergency Relief for Farmers of Color Act.
The fight continues.
For decades, our nation's food system has been tabled in health, justice, and environmental agendas. It's exciting to see administration priorities, as leaders, and local organizations prioritizing communities of color within the food system.
We hope this information increases your appetite to fight for justice in the world of agriculture and food access — and strive for a more equitable environmental movement.
 
More Stories We'd Think You'd Enjoy