Daylife
Designed by Nature
Taking Eco Fashion To New Heights On South Beach
Published on: October 22, 2016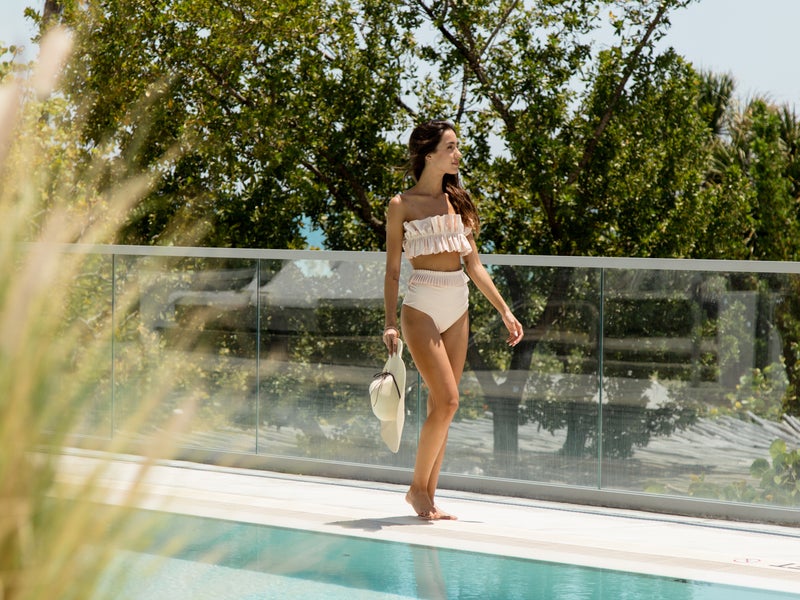 Who says you can't mix fashion with a cause? Thanks to emerging eco designers like Mia Marcella, Waterlust and Inti Totes, it's easier than ever to don pool and beach-ready looks that have been made with the environment in mind.
In partnership with Debris Free Oceans, a Miami-based, non-profit whose mission is to inspire local communities to responsibly manage the lifecycle of plastics and waste to eradicate marine debris, we recently took eco fashion to new heights on The 1 Rooftop. An interactive afternoon dedicated to raising awareness around keeping our oceans clean was accessorized with the latest looks from eco-conscious designers,  complete with live art, and more than 40 local volunteers looking to make a difference.
"We were thrilled to highlight designers from around the world who use their brands to move us towards cleaner, healthier oceans. 1 Hotel South Beach and The 1 Rooftop served as a stunning backdrop to host the day and like our partner brands, are dedicated to infusing sustainability into every aspect of their concept and design," says Caiti Pomerance, Esp., Co-Founder and Board Director of Debris Free Oceans.
The next time you are looking to add to your wardrobe, check out these brands that make a fashionable impact by using recycled materials and sustainable practices that work to benefit our oceans and marine life:
Riz Board Shorts
Mia Marcella
Waterlust
Koru Swimwear
Inti Totes
Eco Cuffs
Born Again Vintage
Volcom
Kozm
Planet Love Life
Bureo
Sound Cloud
L.I.P.
Natural Selection
For more information on how you can get involved with Debris Free Oceans, visit www.debrisfreeoceans.org. And, be sure to follow @the1rooftop on Facebook, Twitter and Instagram for the latest events and happenings.
More Stories We'd Think You'd Enjoy