Ingredients First
Our People
Spring Flower Recipe: A Cocktail For Spring & Summer
Published on: May 08, 2018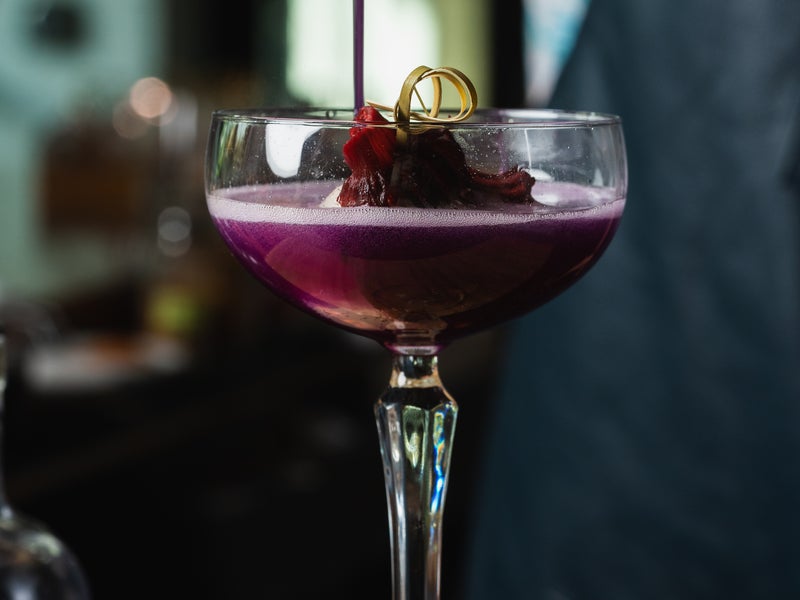 As recently featured on Forbes.com. View article here.
"Spring time is about rebirth, reawakening and freshness. All of the plants are coming back, and flowers are beginning to bloom again. When I think of Spring, I think of walking through the farmer's market and being able to smell all of the herbs and the fresh produce. I picked a cocktail that remind me of exactly that. The Spring Flower is designed to play on the floral notes of the gin while still incorporating some herbs and light springtime flavors." —David McGovern, Beverage Director
 
Ingredients:
2 oz. Hendrick's Gin
¼ oz. elderflower syrup
½ oz. honey syrup
¾ oz. lemon
¾ oz. chamomile tea
1 egg white
 
Method:
Muddle one thin slice of Cucumber in a shaker. Dry shake all ingredients to emulsify, shake and strain into a coupe. Garnish with basil, thyme, and chamomile. Dash with lavender bitters.
More Stories We'd Think You'd Enjoy