5 Ways To Get Involved On Giving Tuesday
Tis the season! …The season to be thankful, the season to spend time with loved ones, and the season to give.
Published on: November 16, 2017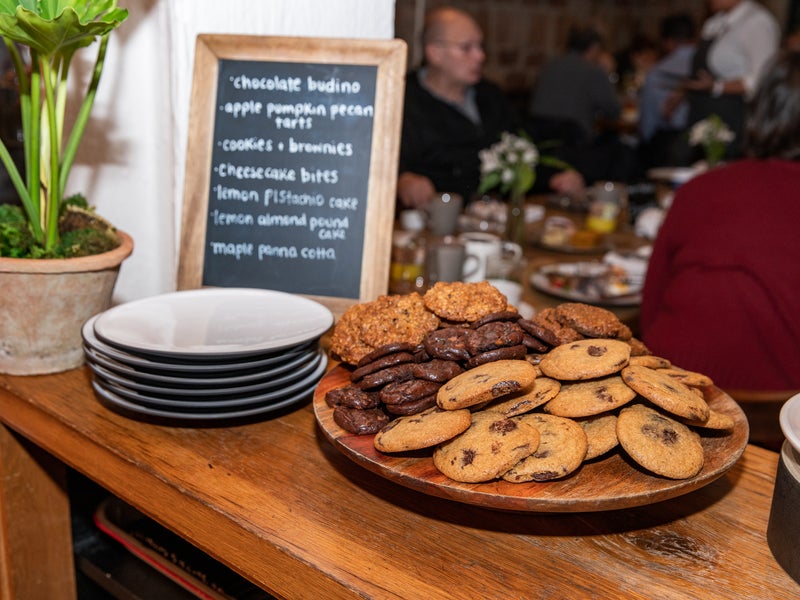 As Thanksgiving approaches, Black Friday and Cyber Monday are on everyone's minds, but we're also thinking about how we can celebrate Giving Tuesday this year by giving back instead of just giving gifts.
Not sure what #GivingTuesday is? That's okay! Here's a little background on the National Day of Giving… Four years ago, the idea of a day to compliment all of the materialism of holiday shopping was born. Giving Tuesday is the Tuesday after Thanksgiving, and was started by the United Nations Foundation as a global day dedicated to giving back.
Here are 5 ways for you to get involved in your city: 
1.     Pick a favorite non-profit and volunteer. Whether it's a local animal rescue, a homeless shelter, or something else, use Giving Tuesday as a time to reflect on what you'd most like to be involved with… then make it happen! Hopefully you'll love it so much it becomes a regular part of your schedule.
2.     Give donations instead of presents. Can't figure out what to gift your family, friends, or significant other? Instead of buying them presents, find a charity that aligns with their passions and make a donation in their name. Whether you've planted them a tree in the Amazon or sponsored an elephant in Thailand, we're pretty sure they will appreciate it so much that they won't miss the present you were going to buy them.  
3.     Clean up your city. This takes nothing but yourself, and maybe some friends if you want the company! It's as easy as finding a park or a beach to pick up around. If you're not sure you'll have time to make a full day of it, just take a moment to pick up litter as you're on your morning commute or you take your dog for an evening walk. (A tiny tip: Cleaning out storm drains is an easy task to tackle that can go a long way for the environment by keeping plastic from finding its way to the ocean and helping your city's streets to drain properly after rainfall or snow.) As you do your part to keep your city clean, consider posting about it on social media with #GivingTuesday – maybe others will follow your lead!
4.     Make someone's day. Give a compliment, give a smile, share an inspirational story over a cup of coffee. We all rush through our days sometimes, and forget the ease and importance of thoughtfulness. It's not difficult but it can makes someone's day, week or even their year.
5.     Reduce your impact and give back to the environment. This holiday season, make some choices that are good for the environment. Keep canvas bags handy for your holiday shopping and trips to the grocery store. Stop using plastic water bottles and invest in a reusable one. Separate your recycling from your garbage. It's the little things. Every bit you can do helps, and if you ask us, the National Day of Giving should always include giving to our planet.
This holiday season at 1 Hotel South Beach we're inviting our guests and neighbors to celebrate Giving Tuesday with us. Everyone is invited to participate in a beach cleanup with #WeSnapBack and then join us in the lobby for live music, extended Happy Hour specials, and a silent auction featuring local artists. All proceeds will go towards hurricane relief efforts through Anguilla Strong and United for Puerto Rico – causes that are close to our hearts and our home. 
More Stories We'd Think You'd Enjoy