Do
A sustainable sanctuary of wellness, our resort is set in one of the most beautiful places on earth. Designed to immerse you in the natural wonder of Cabo, with a full suite of outdoor adventures, spa treatments, fitness, nutrition, unique programming, curated events, and local experiences created to enrich and enhance your overall well-being, leaving you completely restored and fulfilled.
Hacienda Spa
Surrounded by the calming beauty of sunny Cabo, allow wellness to remain fluid, adapting to your transient needs. Gently surrender to your higher consciousness and welcome true awakening and healing at the Hacienda Spa, located in our neighboring sister resort.
The Field House
Recharge 24/7 at our gym with state-of-the-art weight training and cardio equipment. Get inspired in group fitness and wellness classes while reconnecting with your mind, body, and spirit.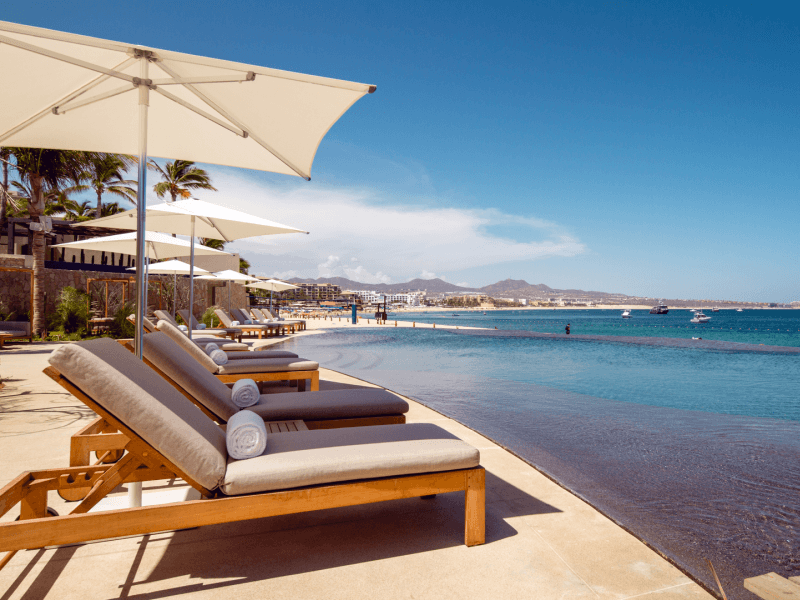 Poolside Bliss
Lounge in the sun and take a dip in pools floating above the sea, with views of Land's End. Enjoy exclusive access to the resort's two pools, including a beachfront infinity pool.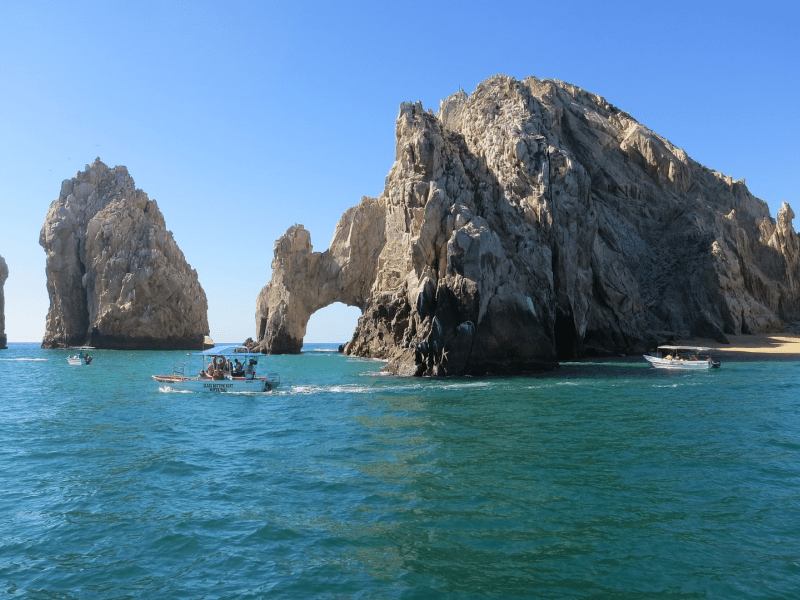 A Stunning Shoreline
Experience the gentle sand and surf of Medano Beach — a glittering stretch of sand and surf, perfect for snorkeling, paddling above the waves, and sandcastle building. Gaze out at the ocean, read, nap, meditate, gather with friends, bask in solitude, and soak in the pure air and glowing sunlight of Cabo.
Golf
With the spectacular view of the ocean, some of the top-rated golf courts in the world wind their way around 1 Hotel Cabo. Enjoy more than a dozen of championship courses, including Quivira, Cabo del Sol, and Puerto Los Cabos just a short stroll away.
Goodthings
Now you can bring 1 Hotels home. At our retail shop, you'll find luxe apparel and gifts, like candles with our signature fragrance, plus a curated selection of goods from innovative brands and local artisans.