1 Promise
Climate
Designed by Nature
Environment
Ingredients First
Honoring the Blue Planet on World Oceans Day 2021
We're celebrating World Oceans Day with intention, acknowledging the critical role of oceans in our everyday lives, understanding our impacts on them, and working to unite the world in the movement to protect them.
Published on: June 08, 2021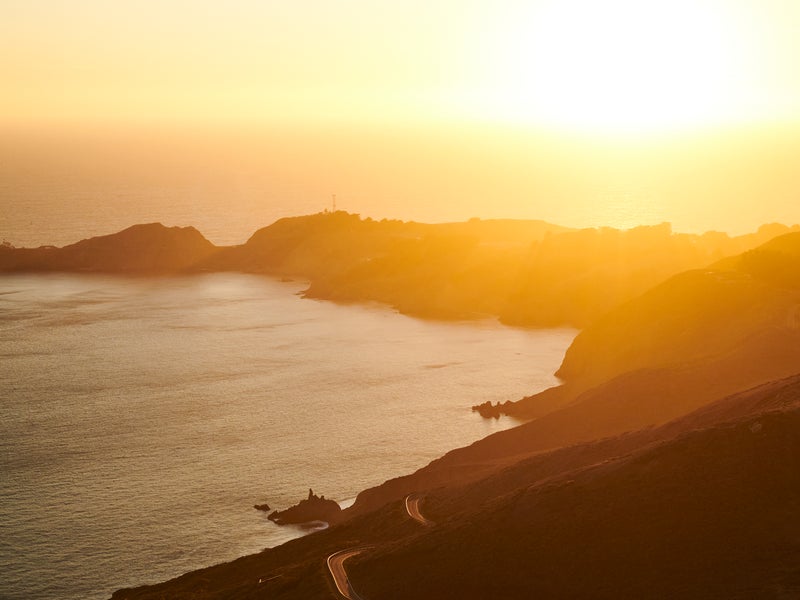 2008 marked the first World Oceans Day — a day centered around celebrating our universal and personal connections to the oceans, their critical role in our everyday lives, and specific things we can (and frankly must) do to protect them.
For the last 13 years, this day has continued to remind us just how important the blue planet is. To name a few examples:
But as humans, we not only rely on oceans for oxygen, food, and medicinal needs — we turn to the sea for relaxation, astonishing beauty, and humility. In the spirit of this celebration, it's up to all of us to honor and thank the oceans for everything they provide us.
What problems do oceans face?
While no single article can cover the depths of the issues that threaten the seas, we'd like to shed some light on a few overarching problems.
Plastic, Air, and Ground Pollution
When it comes to ocean pollution, it's easy to immediately confine the issue to plastic pollution. After all, plastic pollution is so easy to witness first-hand. This increased awareness around plastic pollution is not only amazing, it's essential. It's estimated that 1 million marine animals are killed by plastic every year, and the equivalent of a garbage truck of plastic makes its way into the oceans every minute.
But on top of plastic pollution, one of the biggest (and sneakiest) sources of ocean pollution comes from nonpoint sources. Instead of point source pollution that comes from a single source (like an oil spill), nonpoint source pollution a result of runoff from nonpoint sources on land, such as farms (livestock, pesticides, insecticides, fertilizer, etc.), cars, septic tanks, and air contaminants that enter the oceans through rainwater.
Oil Drilling and Spilling
Millions of tons of oil end up in the oceans every single year through oil spills — a massive and obvious point source. These spills are often a result of faulty oil transportation, refueling, and drilling. To paint a picture of the enormity of this issue:
The ITOPF (International Tanker Owners Pollution Federation Limited) considers "medium" oil spills anywhere between 7-770 tons and "large" spills anywhere above 770 tons.
The largest oil spill ever (by volume) occurred in 1991 during the Gulf War when Iraq intentionally released 380 million to 520 million gallons of crude oil into the Persian Gulf.
The largest accidental oil spill, BP's Deepwater Horizon (2010), released ~134 million gallons of oil into the Gulf of Mexico.
Yes, those are millions of tons of oil, and they end up coating, suffocating, poisoning, mutating, and killing countless species of marine life.
The Climate Crisis
The oceans and the climate crisis are intimately related. The ocean acts as a massive heat and carbon sink, absorbing these things from the atmosphere to mitigate their effects. Yet the obscene amounts of carbon generated these days have been too much for marine species to safely handle. This makes ocean water more acidic, affecting the health of nearshore and deep-sea ecosystems and continuously harming biodiversity.
It's somewhat of a catch-22 situation. That's why World Oceans Day 2021 is centered around fighting for healthy oceans and a healthy climate. The goal is to grow the 30x30 movement to protect at least 30% of the blue planet by 2030.
Unsustainable Fishing
The recent blockbuster, Seaspiracy, opened the world's eyes to the corrupt things that happen out at sea. Because oceans are so open and free, it's hard to patrol and enforce fishing laws. So much so that:
On average, sharks kill 12 humans per year, while humans kill an estimated 11,000-30,000 sharks per hour. Many of these kills are accidental "bycatch" in attempts to catch other fish.
A 2019 study by Greenpeace found that 10% of plastic waste in oceans (by weight) comes from fishing gear.
It's estimated that numbers of tuna, swordfish, and other large species have decreased by 90% due to industrial fishing.
Learn more about overfishing and the NRDC efforts to promote sustainable fishing through regional councils, in court, and in Congress.
What can you do to help?
One of the best things you can do to protect the oceans is to learn more about the issues, and the ways your eating habits, consumption, and everyday activities impact them.
Explore resources that provide real solutions for protecting the blue planet, such as:
NRDC's resources regarding ocean issues and protection priorities.
The recording of the Earth Week 2021 event, Ancient Wisdom and the Ocean. 
Oceana's Action Resources that outline specific ways you can help oceans through everyday actions and provide support for contacting your government representatives and lawmakers.
As an individual, your choices can have an impact on the massive issues that oceans face. Whether this means only eating seafood when you catch it yourself, challenging yourself to Plastic Free July, reaching out to your local officials, or using your platform to generate awareness — your voice and your actions matter.
How do we protect the oceans at 1?
At 1 Hotels, our mission and vision have always been centered around caring for the planet, and that means the blue planet, too. We're continuously evaluating the way we impact the natural world, striving for carbon neutrality, and pushing the envelope of sustainable development.
For example, across all properties:
Our hangers are made of 100% recycled paper to avoid contributing to the 54 million plastic hangers that end up in landfills every day.
Instead of plastic, our key cards are made of wood, laser imprinted, and recycled for continuous use. This way, we avoid adding to the 1,300 tons of plastic waste from U.S. hotel key cards (nearly six times the weight of the Statue of Liberty).
Our low-electricity water filtration system from Triple Clear Water Solutions eliminates the need for bottled water, without using chemicals. This reduces the 60 million plastic water bottles thrown away every single day.
The 1 Hotels mobile app, in-room chalkboards, and pens made from natural wood help us to further reduce plastic and paper use.
Because overfishing has such a drastic impact on ocean biodiversity and plastic pollution, we make sure that our seafood is sourced sustainably. Specifically, below are a few seafood suppliers we partner with for fresh sea-to-table fare.
At 1 Hotel South Beach:
At 1 Hotel Central Park, below are some of our seafood partners and purveyors.
On top of these continuous efforts to put the planet at the forefront of our everyday decisions, we're hosting a World Oceans Day Beach Cleanup with Debris Free Oceans at 1 South Beach today (June 8, 2021). Now that's a fun, productive, and intentional beach day. Join us and feel good knowing that all proceeds from ticket sales go to Debris Free Oceans.
Happy World Oceans Day
We hope your World Oceans Day is full of fun ocean-centered activities, no matter how big or small. Use this day as an opportunity to reframe your mindset and discover new ways to be more ocean-minded all year.
More Stories We'd Think You'd Enjoy