Daylife
Endless stretches of pristine shoreline, vibrant tropical gardens, cliffside sunsets, curated programming, outdoor adventures, and meaningful experiences designed to nourish body, mind, and spirit.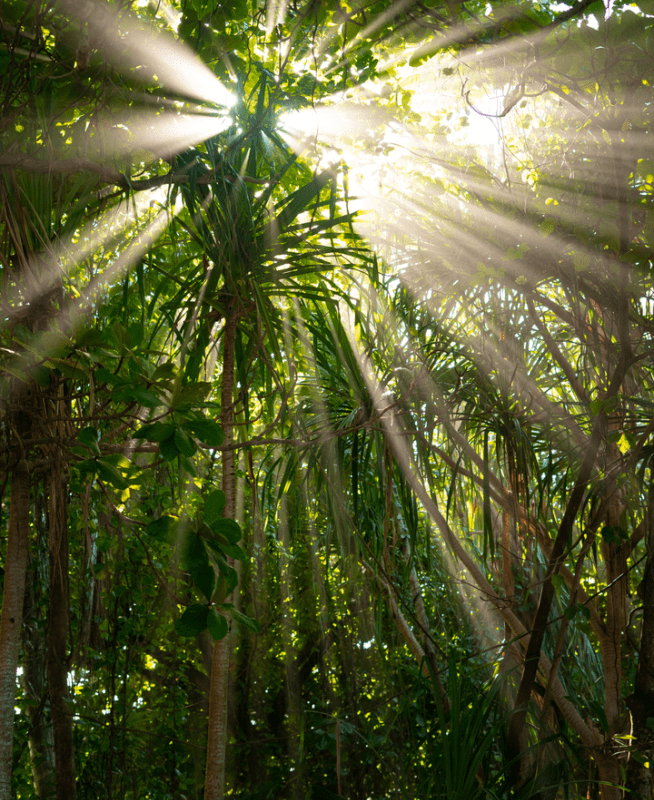 Outdoor Pursuits
The Kauaʻi landscape is made for being outdoors, with limitless adventure and exploration. Embark on epic hikes of all levels, sharpen your slacklining skills, bird watch, learn about the island's geological evolution and how to conserve its nature, play tennis, pickleball and golf, take an archery lesson and hear the sport's local folklore, go shoreline fishing and feel the tension float away. Beyond the resort, the island's magical North Shore offers abundant adventures, from the Wailuā River to the majestic Nāpali Coast.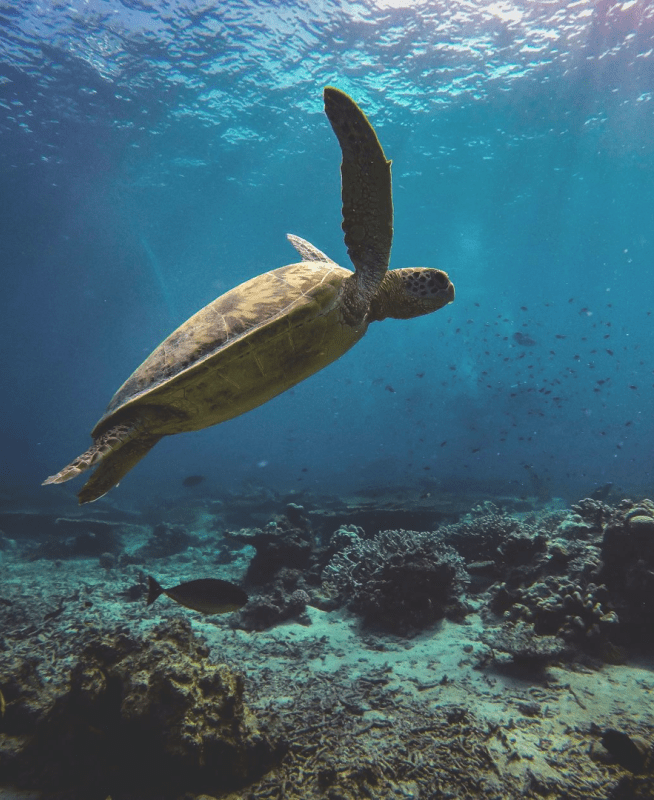 Education & Sustainability
Kauaʻi itself is an education in the extraordinary power of nature. And, being in Kauaii means helping to preserve the island and the creatures who call it home, as well as honoring Hawaiʻi's distinctive culture. Learn how to protect the endangered Green and Hawksbill sea turtles and legendary seabirds, paint an umeke, engage in graceful hula, weave coconut fronds, pound kalo into poi, and leave the island having given back to it.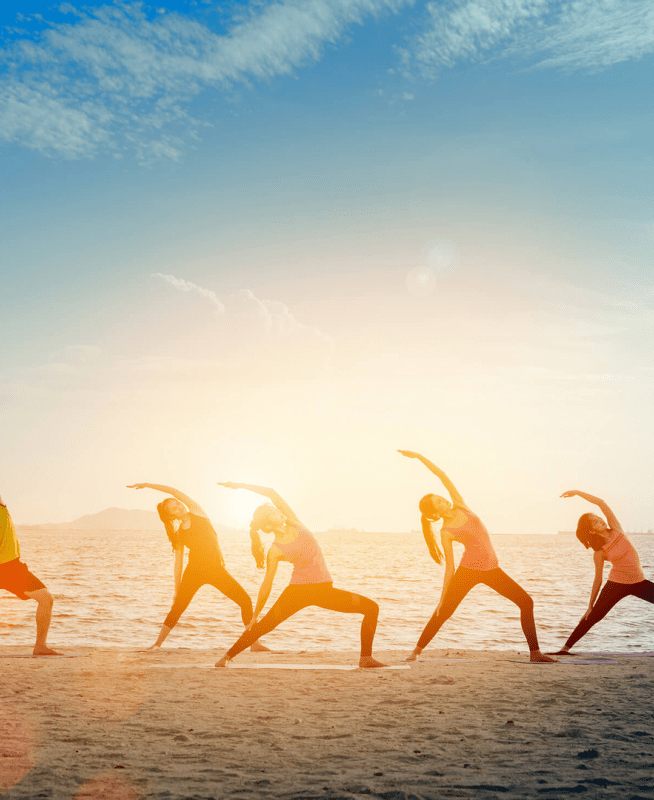 Wellness
As you step into our sanctuary, shoulders drop, breath deepens, the feeling of balance and harmony settle, your energy naturally soars, and all our experiences are designed with wellness in mind—e-biking to the beach, energy clearing, finding your balance on a surfboard or getting into the rhythm of Vinyasa flow. Custom wellness rituals include whole-body purification and cleansing, aura-soma—renewed vitality through light, color and sound, as well as a menu of restorative, relaxing treatments at Bamford Wellness Spa.
Designed by Nature
Experiences created to celebrate Kaua'i's natural environment, honor its history and culture, and find wellness through the arts. Learn to create a proper lei, sculpt pottery, practice the Hawaiian art of kapa making, and view our monthly exhibitions of featured artists whose work is inspired by nature—with the opportunity to hear each artists discuss their craft in engaging sessions designed to inspire creativity.
Food & Beverage
Experience locally sourced, organic dishes influenced by Hawaiʻi's most beloved cuisine and an overall approach to eating well, indulgences included. A rotating dinner series highlights the local farmers, ranchers and fishermen whose ingredients fill our kitchen, and a lunar night market overlooking Hanalei Bay celebrates the full moon each month. Learn to make classic Hawaiian dishes, including poke bowls, signature snack musubi, and mochi, hone your knowledge of biodynamic wines, explore Kauaʻi's glorious tropical fruits, taste local rum and chocolate, and nourish every sense.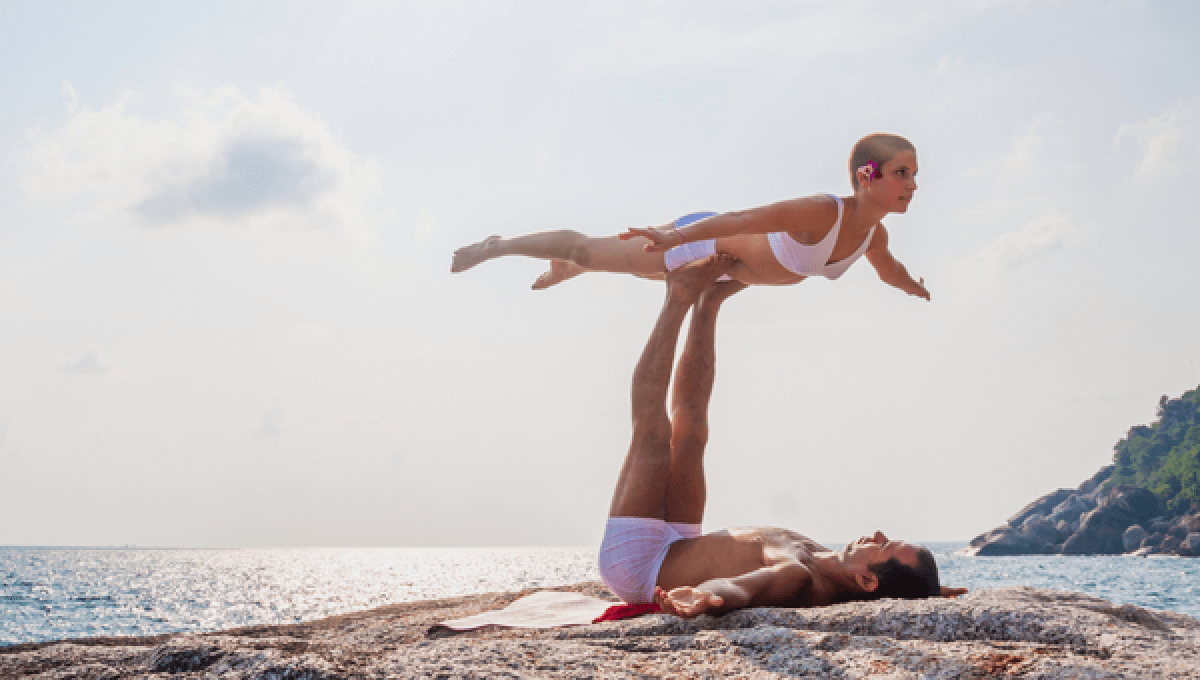 Mind & Movement
Metabolic boosts to solar-acro yoga, Anatomy fitness studio is designed to offer a spectrum of workouts, all informed by wellness practitioners and trainers. Group cycling, high-intensity whole-body workouts, sunrise meditation, martial arts, breathwork and posture alignment, barre without the bar, kickboxing, Pranic healing, personal training, and beyond.
Give Back
Discover more of Kauaʻi and how you can help preserve and conserve its natural environment, with exciting excursions we're happy to arrange for you and plenty of local volunteering activities to recommend.
Seedlings
Playfully curated experiences designed to make the most of their natural surroundings, all with plenty of fun. Learn the wonders of Kauaʻi's sea creatures, the delights of gardening, carve pineapples, turn marine debris into works of art, discover ancient Hawaiian moʻolelo, or storytelling, enter a sandcastle contest, get out all the exuberant energy with our Little Anatomy experts, plus more imagining, discovering, playing, exploring, and simply being kids.